Gift Cards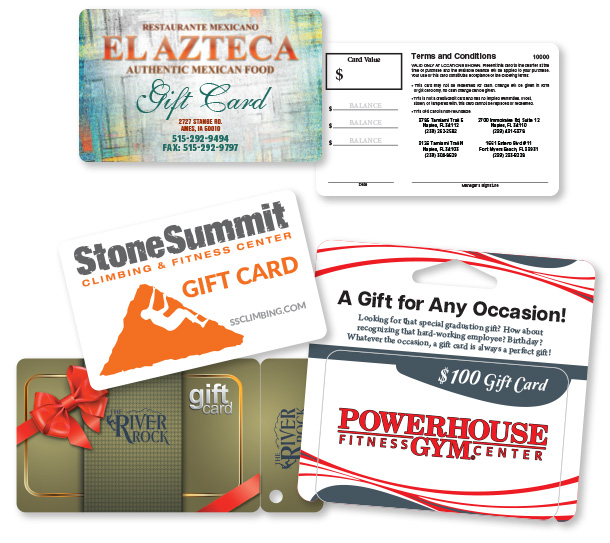 Custom gift cards are the perfect solution for any business looking to increase sales and grow its customer base. This cost-effective marketing tool helps spread brand awareness while generating up-front income for your business. PermaCard's team creates eye-catching designs that will stand out in a wallet or purse while serving as a reminder to your customers.
Features
Available in a variety of shapes and sizes.
Synthetic core, available in 20 or 30-mil thicknesses.
Variable print design, including QR code and barcoding.
Gloss or Gloss/Matte finishes.
Design services.
Made in the USA in our Greer, SC facility.