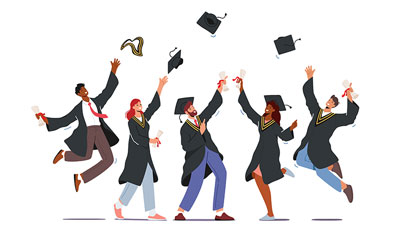 Alumni Association Materials That Engage Support
At PermaCard, we work with college and university alumni associations in a variety of ways. From complete membership kits or components, we meet the needs of higher education institutions nationwide. Be it turnkey products and services or integral package elements, we provide expertise and quality materials for membership, fundraising, promotions, networking, and events, enhancing an institution's image and alumni engagement.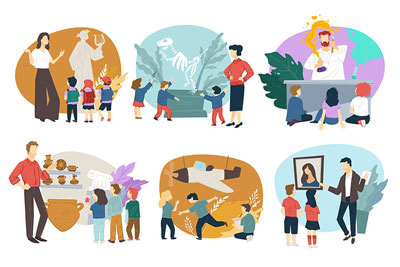 Membership Mailing Options that Work
Exhibits and lions and members, oh my! At PermaCard, we work with numerous member-driven organizations including museums, zoos, professional associations, and more. The one thing they all have in common is the need to communicate swiftly and effectively with their member base. It's essential to quickly provide new and renewing members with the materials they need to enjoy the benefits of their membership and feel they are part of a meaningful organization, with a relatable image that gives them a good reason to belong.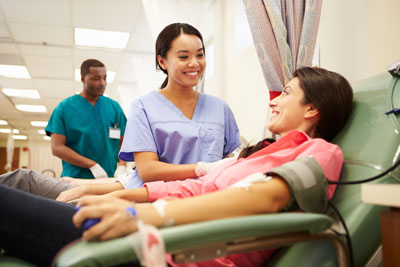 Promoting Blood Donation: Get the Word Out & the Donors In!
In honor of World Blood Donor Day which is celebrated annually in June, we're focusing on the importance of promoting blood donation in your community as well as thanking local donors for their life-saving gift of much-needed blood. Since 2005, countries around the globe have commemorated this special day to raise awareness of the need for blood and to salute the individuals who selflessly volunteer and donate their blood to those they do not know.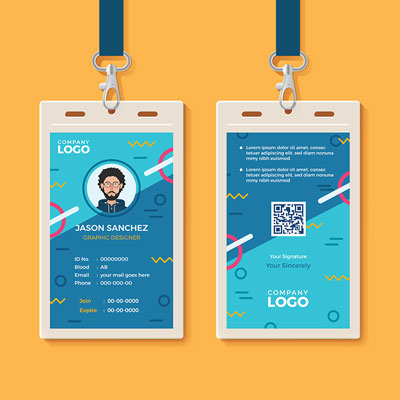 There's a Badge for That! Custom Credentials for Ticketing, Events & More
Custom badges and credentials set the tone at sporting events, concerts, conventions, and more. In addition to creating an exceptional look for VIP-level guests, custom badges give you the ability to offer an exceptional experience to other attendees in a variety of event applications. Customization also creates a lasting impression of your team, venue, or organization, and custom credentials do double duty as souvenir keepsakes of your game, concert, or special event as well. Designs can match your brand or event theme and include scanner-friendly barcodes for access and tracking. Below we'll take a look at ways to incorporate custom badges to elevate your image and complement an array of events.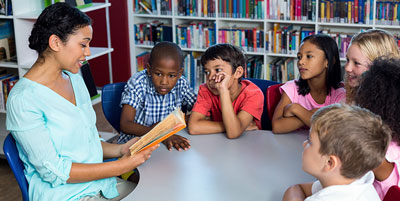 Child-Friendly Library Cards Promote Summer Reading
The public library is a community institution utilized and appreciated by patrons of all ages. Many of us have memories of growing up and going to the local library in search of books for leisure reading, school projects, and participating in fun, educational library programs.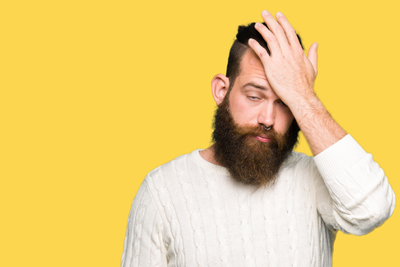 The Dangers of DIY
Some people enjoy the satisfaction that a do-it-yourself project can bring; paint a room or revamp an old chair. You can always repaint the room if you don't like the color, and you can reupholster a seat cushion if the fabric doesn't hold up. One DIY project that can potentially set you back with a negative outcome is creating your marketing materials. Yes, in this age of DIY graphic websites with pretty, "professional" templates, DIY-ing your most important materials can create a negative impact on your image, sales, and ultimately, your bottom line.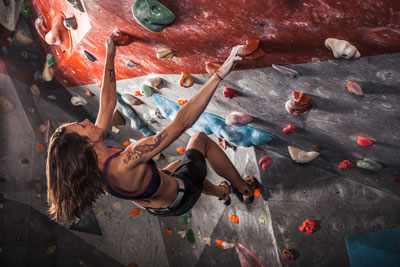 Climb to the Top with Direct Marketing
In recent years, climbing gyms enjoyed continued growth nationwide. While the pandemic caused some gym closures, others opened or expanded in 2020 and 2021, notes Climbing Business Journal's Gyms and Trends 2020 report. Now that people have resumed leisure and fitness activities, it's time to reassess your facility's direct marketing efforts. This includes utilizing direct mail, member referral cards, and day/hour passes to grow membership and enhance your presence in your community.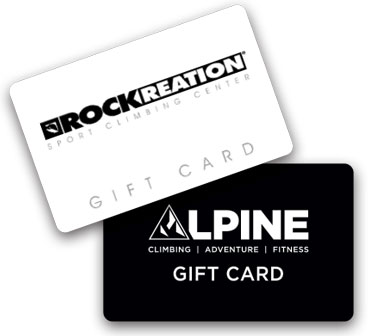 Shape Up Sales as You Head into the New Year
Now is the time for health clubs and rock climbing gyms to prepare for the year ahead. More and more people are heading back to fitness facilities to shape up after countless months of pandemic related issues and delays. They want to lose that extra weight, tone up, and feel better, so their New Year's resolutions for 2022 are the key to your sales and success. With more individuals looking to be proactive about fitness, gift cards will be popular this holiday season to give to and receive by anyone with health and fitness goals for the coming year. Gift cards are also a recommendation and a sign of loyalty to your business when your current members choose to gift memberships to their friends and family.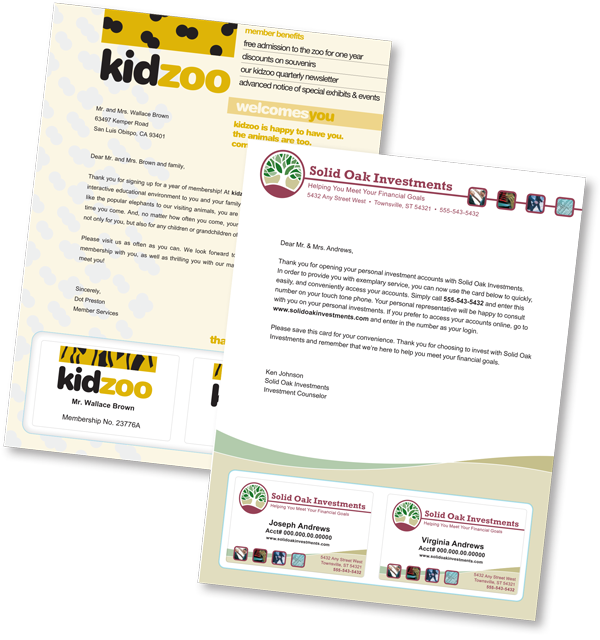 A Superior, Simplified Solution for In-house Membership Kit Fulfillment
Membership-based organizations know that timely mailing of new member and renewal materials is critical to their success. To accomplish this, they either outsource the task and related materials or do it in-house, printing on-demand. Those organizations fulfilling membership kits internally are well aware of the challenges. First, there's the need to prep a professional looking kit to pop into the mail as soon as possible and second, they face a process that can grow more time-consuming and less cost-effective as staffers wrangle with printer jams and wasted materials.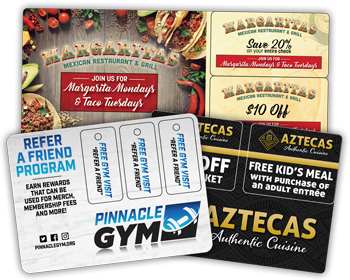 Plastic Postcards Yield Higher Returns
Despite a booming digital marketing space, direct mail is far from dead! Simply stroll over to your mailbox to confirm it's alive and well, promoting an array of businesses, products, and services. A recent Forbes article notes, "Direct mail marketing continues to deliver a personal and tangible alternative for customers suffering from screen overload, which will be more important than ever as the country slowly returns to normal. It allows small businesses to reach customers in their community at home, where they spend their time, providing a physical touchpoint of their message."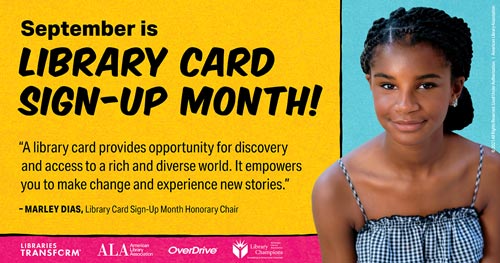 What's in the Cards this Fall?
September is Library Card Sign-up Month
The American Library Association (ALA) and libraries across the country will be celebrating Library Card Sign-Up Month this September. The month-long spotlight promotes the power of a library card which, in addition to a world of books, enables patrons to access technology, media resources, and an array of fun and educational programs. A library card provides a gateway for people of all ages to discover, explore, or pursue their interests, passions, and dreams. And, it's free!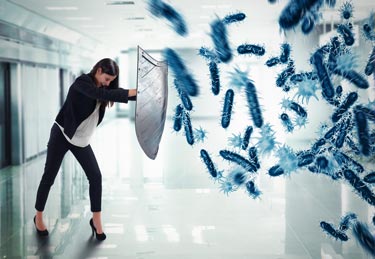 Healthcare Facilities: Antimicrobial Protection Each Day Helps Keep Bacteria at Bay!
Lamination is a natural fit for the repeated cleaning and sanitization healthcare environments demand and make frequently used materials more durable and waterproof. To combat bacteria further in healthcare settings, using high-performing antimicrobial matte lamination offers superior protection for the array of materials that come into direct contact with staff members, patients, and the public each day.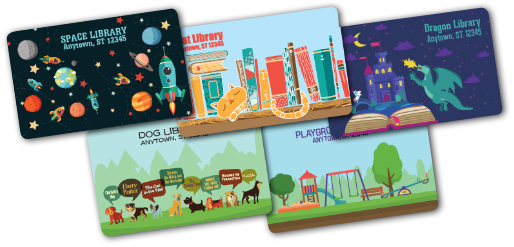 Children's Library Cards: The Impact of Kid-Friendly Designs
How old were you when you got your first library card? Can you remember what it looked like? If you're thinking, "Hmm…?," you're not alone. And, if you do have fond memories, do you vividly recall the card?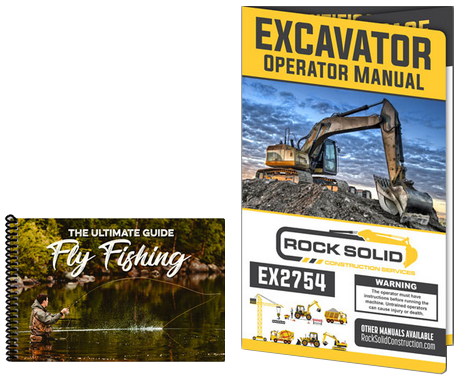 Let Lamination Add a Luxe & Sturdy Touch to Your Upcoming Projects
When you think of lamination, menus, membership cards, and key tags most likely come to mind. However, lamination can add a memorable, high quality impression to a wide variety of projects and business materials.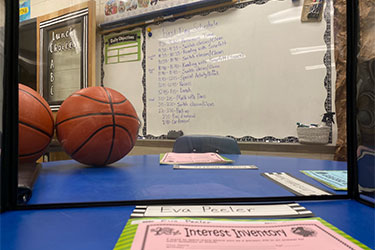 Desk Shields Make Safely Returning to School as Easy as A-B-C
The pandemic has been a long haul for all of us, especially school aged children. With school reopens rolling out across the country, it's essential to add measures to keep students safe.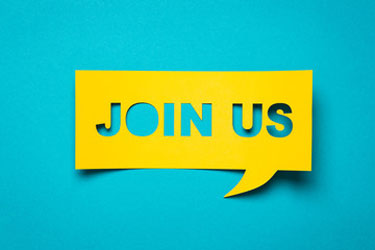 Engage Members with
Winning Membership Kits
Whether your membership organization outsources to furnish members with a 30 mil plastic card or tag or prints membership kits in-house on-demand, you know that a memorable card that best reflects your image is crucial to maintaining and growing your member base.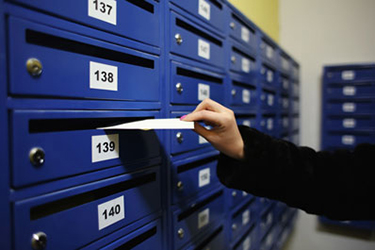 Postage-101: Mailing Options for Your Business
As a business owner, you recognize the importance of direct mail and membership fulfillment packages but it can get pretty tricky at times, staying on top of the postal regulations and rate options. We've dedicated this piece to outlining all you need to know to keep your mailings on time, on target, and cost effective.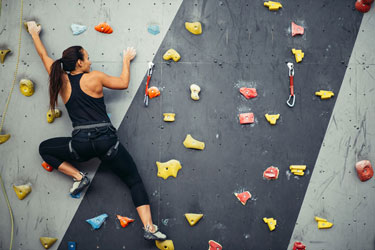 Spotlight on the Climbing Industry
As many sport and fitness facility owners in the U.S. start to rethink and reopen their businesses, we'd like to take this opportunity to examine the ways club owners can engage and meet the needs of their members with smartly executed belay and lead tags, membership cards, and key tags.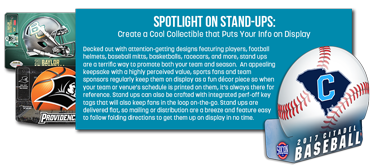 Keep Sports Fans In-the-Know… & In Your Stands
In honor of March Madness, we thought we'd shift our focus to sports fans. This enthusiastic audience is super loyal and absolutely loves a giveaway or souvenir – making them perfect for marketing your team, schedule, and special events.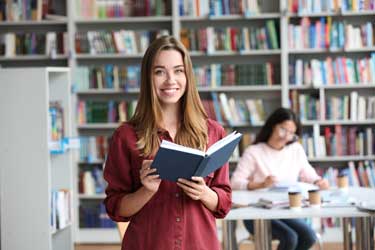 Branding By the Books
Update & Build Your Library's Image
A library is still a business. Just like any other business, branding is essential to keep up with the times and offer a consistent experience for those utilizing all you offer. Whether serving students, patrons, or both, your library plays a vital role in your community and properly positioning your organization is of the utmost importance.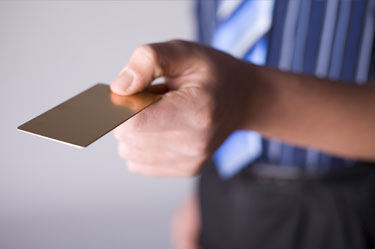 Gotta Hand it To Them
Why Physical Membership Cards are Meaningful
Despite living in a digital world where just about everything has an app, there is something to be said about utilizing a physical membership card for your business. A phone app just doesn't evoke quite the same sense of belonging nor truly conveys that the "user" is a valued member.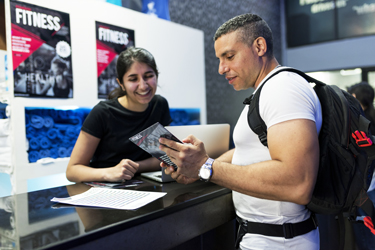 Stay in Step with New Year Resolutions
Fitness Key Tags Streamline Your Operations as Members Tackle their Goals
Key fob-style plastic fitness key tags are a breezy way for your customers to always have their member ID handy to scan and check in to your health club, climbing gym, or yoga studio.